This year the Boarding camp starts on 10 July 2023 (Boys and Girls 6–15 years).
We know many of our visitors relish the opportunity to board with us. Children both from Lebanon and abroad take advantage of this offer and it is a wonderful way to fully immerse themselves in the overall BHS Summer Experience. From getting up in the morning to falling asleep at night, every boy and girl is safe and happy, further enabling lifelong friends and memories to be made.
For those who have boarded with us in the past, we are sure they'll be back again! For those who haven't experienced boarding yet, don't miss out on the chance to try it in 2023!
Please note: In case of illness, we cover the school doctor's fees. Any other medical treatment needed will be at the parent's or guardian's expense.
Click HERE for the summer camp daily menu.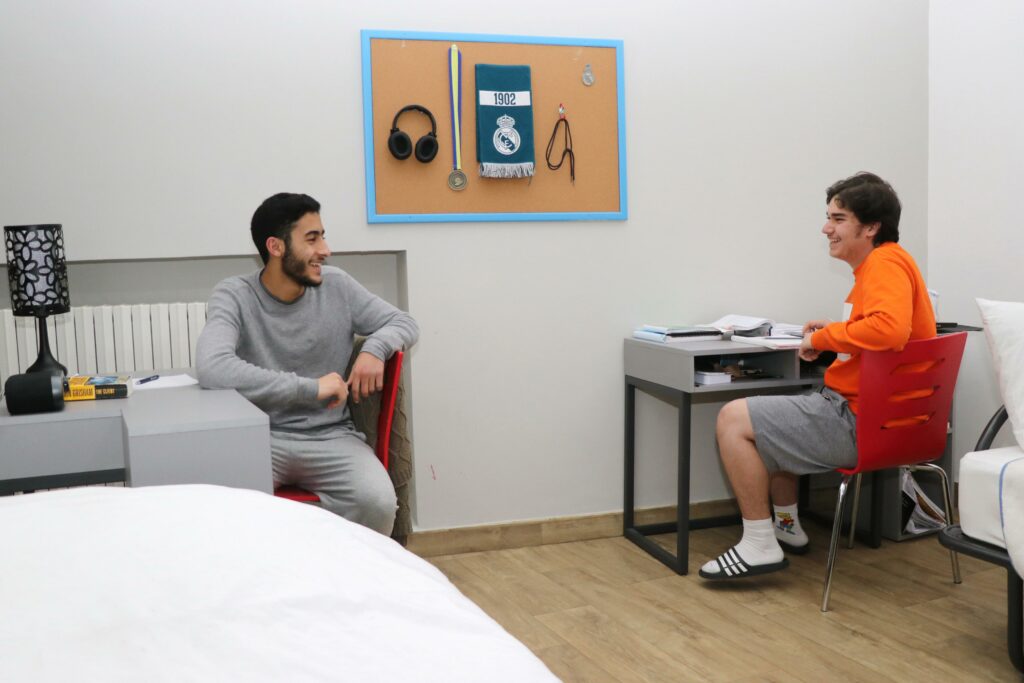 BOARDING CAMP FEES
1 Week > 10 July to 17 July > $450
2 Weeks > 10 July to 24 July > $800
4 Weeks > 10 July to 7 Aug. > $1400
6 Weeks > 10 July to 20 Aug. > $2000
2 Weeks (off-peak) > 7 Aug. to 20 Aug. > $650
---
Payments can be made at the school or at the following banks:
Credit Libanais SAL, Lebanon -Brummana Branch
SWIFT: CLIBLBBX
IBAN $ – LB12 0053 002R USD0 0240 5497 2018
Société Générale de Banque au Liban SAL, Lebanon -Brummana Branch
SWIFT: SGLILBBX
IBAN $ – LB45 0019 0000 0010 1561 7901 3840
Audi Bank, Lebanon -Brummana Branch
SWIFT: AUDBLBBX
IBAN $ – LB27 0056 0000 0000 0055 3909 0021
Please note that those paying via bank transfer from abroad or from Lebanon must pay in fresh dollars only and must also pay the bank charges in addition to the camp fees.
---
The boarding fees include:
One optional class per day in the education programme
All outside trips and activities
Use of the swimming pool after Day Camp hours
Afternoon and weekend outings and activities (rafting, caving, sea trips, boat trips, cinemas…)
Full board, with high quality meals prepared on campus
Laundry
24-hour accident insurance
Extra activities such as paintball, horseback riding, banana boats, tennis, and water and disc skiing can be arranged at an additional cost.
---